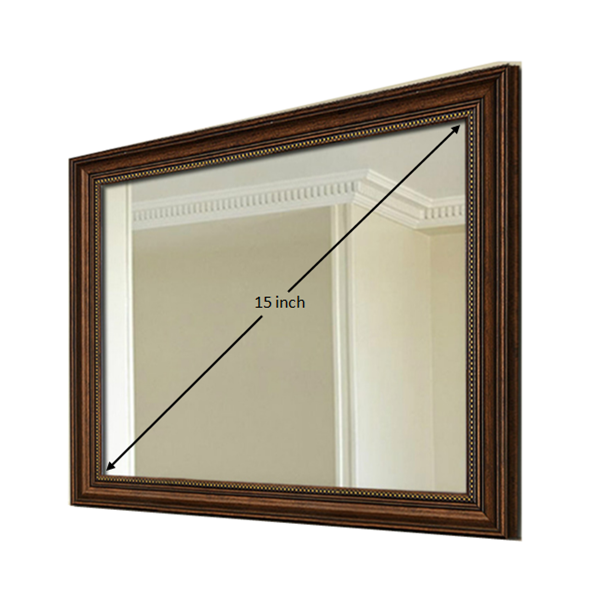 Model: GC-MT150NFI-XXX
Display area: 304.128 × 228.096 mm
Screen Size: 15 inch
Refresh Rate: 60 HZ
Backlight: LED
Viewing Angle:89/ 89/ 89/ 89
To view more similar products, please click this link: mirror TV.
Contact us for free shipping
Ship out in about 5 days
Overview
Specification
Mechanical Drawing
Overview
The GC-MT150NFI-XXX is GECEY's mirror TV and the screen size of the television is 15 inches. If you need a smaller mirror TV, such as a 13-inch, 10-inch, and so on, just contact us. We can design and produce products that can meet your applications. According to the screen size, there are 4 types of GC-MT150NFI-XXX. You can choose the best size and resolution from the following form. If you don't have a specific size requirement, the following 4 types are all suitable for your project.
Size   commonly used resolution        general display area
15"                 1024×768                      304.128 × 228.096 mm
15.4"              1280×800                     331.2 × 207 mm
15.6"              1920×1080                    344.16 × 193.59 mm
15.6″              3840×2160                    345.6 × 194.4 mm
The dielectric mirror of the 15-inch mirror with the TV is usually much bigger than the television. This means that you can just watch TV in some areas in the mirror when it's turned on. So, it doesn't fit in the bedroom. The best places for the GC-MT150NFI-XXX are the barber shop, bathroom, and so on. It may take several hours to make a beautiful hairstyle. During this period, if you can watch TV while watching the progress in the makeup mirror at the same time, it may be the most relaxed and beautiful experience of your day.
Specification
Mechanical Drawing