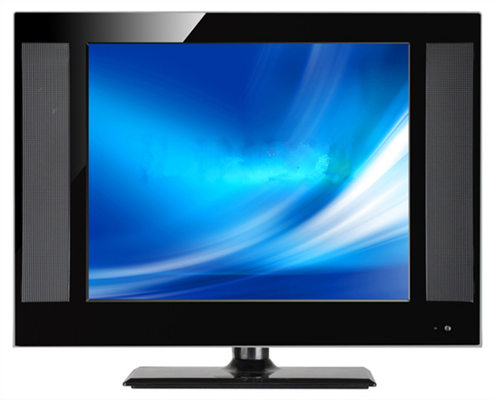 15 Inch TV GECEY Can Provide
Screen size: 15-inch, 15.4 inch, 15.61inch
Panel type: LCD
Resolution: 1024×768, 1920×1080, etc
Frame or enclosure: Optional
Mount: desktop or wall mount
Model: GC-T150BNA
Screen Size: 15 inch
Resolution: 1024 x 768
Refresh Rate: 60 HZ
Backlight: LED
Screen Ratio: 4:3
Viewing Angle:80/ 80/ 70/ 80
Contact us for free shipping
Ship out in about 5 days
Model: GC-T150BNB
Screen Size: 15 inch
Resolution: 1024 x 768
Refresh Rate: 60 HZ
Backlight: LED
Screen Ratio: 4:3
Viewing Angle:80/ 80/ 70/ 80
Contact us for free shipping
Ship out in about 5 days
Model: GC-T154BNA
Screen Size: 15.4 inch
Resolution: 1280 x 800
Refresh Rate: 60 HZ
Backlight: LED
Screen Ratio: 16:10
Viewing Angle:70/ 70/ 60/ 60
Contact us for free shipping
Ship out in about 5 days
Model: GC-T156BNA
Screen Size: 15.6 inch
Resolution: 1920 x 1080
Refresh Rate: 60 HZ
Backlight: LED
Screen Ratio: 16:9
Viewing Angle:80/ 80/ 70/ 70
Contact us for free shipping
Ship out in about 5 days
The idea of chopping some vegetables, washing the dishes, or even having to supervise the cake in the oven while your friends and family are enjoying your favorite sitcom in the other room can be quite annoying. This will definitely not happen if you have a GECEY kitchen 15-inch TV.
Kitchen TVs were quite popular in the 90s but they are back in vogue and a must-have in every home. They do not only make your home look fashionable and appealing, but they also allow you to create some special bond with your loved ones. You can have your kids in the kitchen, watching their favorite show while you prepare their meal, or even have friends around for a glass of wine in the comfort of your kitchen.
As much as having a kitchen TV is important, having the right kitchen TV in your home is more important. A kitchen TV that can be trusted to provide the full experience is the GECEY 15-inch TV. This 15 Inch LED TV can fit perfectly into any kitchen or any other small room and can provide you with a sense of comfort and company in your kitchen.
For those still in doubt, this is why you should get a 15 Inch flat screen TV from GECEY.
It is Affordable and Smart.
Don't be frightened, this kitchen TV is quite affordable that you can buy one for every small room in your home and you wouldn't have to break the bank. Unlike some kitchen TVs, you have the best product for the right price.
Portability is Key.
GECEY 15-inch LED TV is so portable that it is considered the perfect size for a small room. However, it is not too small. This means you do not have to squint your eyes to see the images or read the words on the screen of your kitchen TV.
It is Convenient to set up.
This 15-inch LED TV is simple to set up as it comes with an easy-to-read manual and has different installation methods that can be adapted for different applications. You can hang your TV on the wall or find a space to place it. You don't have to worry about cluttering your kitchen as GECEY TV is very modern so it will also upgrade the interior of your kitchen.
Reasonable Amount of Input Port
Sometimes you might have the urge to connect your computer or other technological devices to your TV. This Kitchen TV has enough input ports such as HDMI. This can serve its purpose especially when it is used in other small rooms such as a studio or a bedroom.
It is Close to you
GECEY Kitchen TV is closer to you than you think. This 15-inch flat-screen TV is sold all over the world and it is supported by many positive reviews from satisfied customers. Expect nothing less because this product is environmentally friendly and considers safety as a vital factor. Having a Kitchen TV in your home is something that might have never crossed your mind, but its relevance in today's kitchen cannot be denied. So, as much as you are now in a hurry to get yours, remember that GECET 15 Inch TV is exceptional and can add to the satisfaction of the whole experience of having a TV in the kitchen. 15-inch TV is just one kind of our television. We have many other popular and powerful TV products, such as mirror TV line products, touch screen TV, bathroom mirror TV, and so on. If you have any questions, please feel free to tell us.