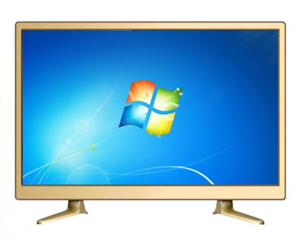 Model: GC-T190BHA
Screen Size: 19 inch
Resolution: 1280 x 1024
Refresh Rate: 60 HZ
Backlight: LED
Screen Ratio: 5:4
Viewing Angle:89/ 89/ 89/ 89
To view more similar products, please click this link: 19″ TV.
Contact us for free shipping
Ship out in about 5 days
Overview
Specification
Mechanical Drawing
Overview
The GC-T190BHA is a 19-inch television (TV) from the Chinese manufacturer GECEY. Many people have a limited area for installing their TV, so they are interested in purchasing a 19-inch TV for their shop, office, or home. The screen size is specified as 19 inches, with the display having dimensions of 376.32 mm horizontally and 310.056 mm vertically. The screen ratio for this model is 5:4 and the resolution is 1280 X 1024, which is compatible with the size. The maximum viewing angle for the television in different directions is 89 degrees. The display brightness is 300 cd/square meters.
The audio, video, and image signals can be input into the TV set using the various connectors on the rear of the TV. In addition to the standard HDMI and VGA inputs, there is also a USB input connection on the TV set. In areas where composite video inputs are available, there are separate connectors for the right and left, the main signal. There is also a Radiofrequency input port. There is also a separate connector to which the earphone can be connected if required. The TV set has built-in speakers with a power output rated at three watts each. The TV is designed for a DC input power supply of 12 Volt
Since GECEY has customers from all countries across the world, their televisions are designed so that they are compatible with the different broadcasting standards in various parts of the world. The terrestrial broadcasting standard for digital video, DVB-T is used in some countries, and this TV set can accept audio, video, and image inputs in this format. In other areas of the world, broadcasters are conforming to the ATSC standard, and the same TV can also be tuned to this standard. Since the TV has a LED-backlit and uses a direct current power supply, the power consumption is less, saving the user money.
This 19-inch TV is designed with a golden frame in front to add a touch of color to the room where it is installed. The rear of the TV is black in color. The TV set has two legs that are fixed symmetrically. Hence the user can either place it on a flat surface or install it on the wall, depending on the availability of space. It is designed for easy installation.
Specification
Mechanical Drawing