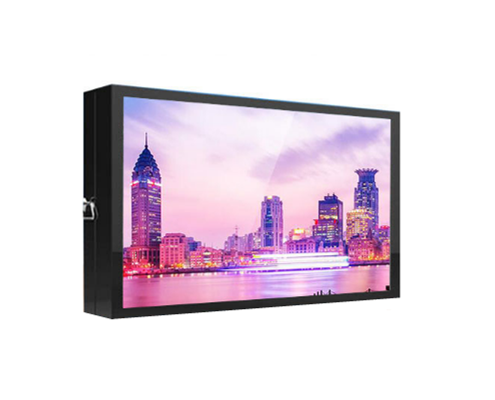 65-inch outdoor waterproof monitor
Model: GC-MWP650A0
Screen size: 65 inch
Screen direction: horizontal
Function: compouter monitor
Interface: HDMI
View more similar products, please click this link: weatherproof monitor.
Contact us for free shipping
Ship out in about 5 days
Overview
Specification
Mechanical Drawing
Overview
GC-MWP650A0 is GECEY's 65-inch waterproof monitor. It's made of a commercial-grade LCD panel with an LED backlight. The display area of GC-MWP650A0 is about 1428.48×803.52mm. The resolution is 3840×2160. There are also other types of resolutions that are available, such as 1920×1080, 2560×1440, and so on.
The touchscreen is optional and only the infrared touchscreen can be used with the GC-MWP650A0. The touch screen can be single-touch or multi-touch. GC-MWP650A0 with touch screen is one of our waterproof touch screens. The interfaces of GC-MWP650A0 are very rich and the most commonly used are HDMI, DVI, and others. The enclosure and functions are custom.
Specification
Mechanical Drawing