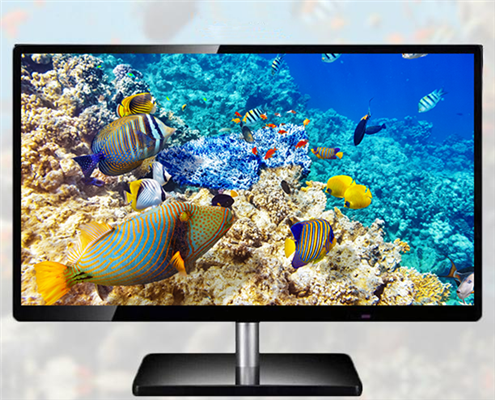 Desktop 24 inch TV with narrow bezel
Model: GC-T240BHA
Screen Size: 24 inch
Resolution: 1920 x 1080
Refresh Rate: 60 HZ
Backlight: LED
Screen Ratio: 16:9
Viewing Angle:85/ 85/ 80/ 80
To view more similar products, please click this link: 24″ TV.
Contact us for free shipping
Ship out in about 5 days
Overview
Specification
Mechanical Drawing
Overview
The GC-T240BHA television is an affordable and well designed television which can be used in studios, offices, shops and other locations for entertainment. The television set has a screen size of 24 inches, when measured diagonally and display dimensions of 531.26 mm in width, and a height of 298.89 mm. The back-light of the television set is the latest technology LED. The viewing angles specified for the tv set are 85/85/80/80 . The brightness of the display is 250 cd/m. The screen has an aspect ratio of 16:9 and the resolution of the display is 1920 X 1080. The refresh rate specified for the tv is 60 Hz.
The tv set has been designed to conform to the latest generation of DVB technologies as well as ATSC guidelines. It is accepting the standard TV broadcast signals in the frequency range 49-863 Mhz. UHF frequency signals of frequency 474-862 Mhz, and VHF input signals of frequency 170-230 MHz are accepted for digital TV. The AV, VGA signals are used for audio input. The user can also use CVBS, HDMI, VGA, YUV signals as input for the television set depending on the availability of the signal source. The speaker pair has a rating of three watts each, and earphones can be also connected to the tv.
Designed for use all over the world, the television will an additional adapter. The GC-T240BHA has connectors for PC audio, HDMI, VGA, USB input signals depending on the availability of each of the signals and what the viewer wishes to watch. There are three connectors for CVBS inputs and one connector for the radio frequency input. Earphones can also be connected to the tv set. The stand and frame of the tv set is black in color, and it can be placed on any flat surface. A one year warranty is offered on the tv set. The television set does not use any infra red, and it does not attract flies. Detailed specifications are also provided for reference.
Specification
Mechanical Drawing