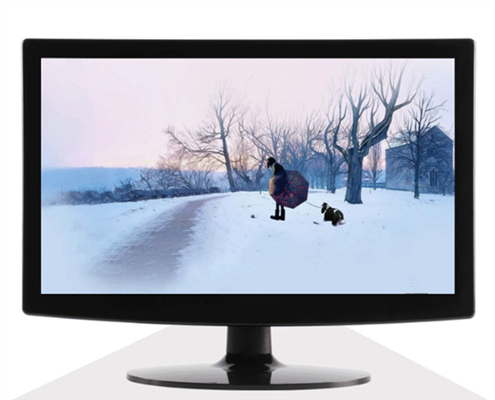 Model: GC-T156BNA
Screen Size: 15.6-inch
Resolution: 1920 x 1080
Refresh Rate: 60 HZ
Backlight: LED
Screen Ratio: 16:9
Viewing Angle:80/ 80/ 70/ 70
To view more similar products, please click this link: 15″ TV.
Contact us for free shipping
Ship out in about 5 days
Overview
Specification
Mechanical Drawing
Overview
The GC-T156BNA television is a compact and affordable television that is designed for installation in smaller areas like bedrooms, kitchens, studios, and other shops. The television is well-designed and has a screen size of 15.6 inches. The horizontal and vertical dimensions of the display are 344.16 mm and 193.59 mm respectively, so it will easily fit in most places. The display has a LED backlight and a resolution of 1920 X 1080. The aspect ratio of the screen is 16:9. The brightness of the television screen is 400 cd/ meter. The viewing angles for the television set are 80/80/70/70. The refresh rate for the display is 60 Hz. It accepts VGA, CVBS, and HDMI inputs for video and image display.
The television set conforms to the digital video broadcasting second-generation technology standards and advanced television systems committee (ATSC) standards. For DVB, it is accepting conventional television inputs at a frequency range of 49 to 863 MHz, digital tv inputs at a VHF frequency range of 174 to 230 Mhz, and a UHF frequency range of 474 to 862 Mhz. For audio input, it accepts VGA and AV signals. ATSC, it is accepting composite video baseband signal(CVBS), VGA, HDMI, and YUV color encoding. The audio output includes earphones and a pair of speakers rated at three watts each.
The GC-T156BNA requires a power supply rated at 12VDC and has one power supply input. There is also a provision for connecting HDMI, USB, VGA, and PC audio signals. In addition to one main CVBS input, there is also a left CVBS input and a right CVBS input. The tv accepts radio frequency(RF) input and has a provision for connecting earphones. The black color television has a stand so that it can be placed conveniently at any location. The television has been designed so that it does not emit much harmful radiation and can be easily installed. The manufacturers are offering a warranty of one year on the tv. It is recommended that customers also check the technical specifications which are provided.
Specification
Mechanical Drawing