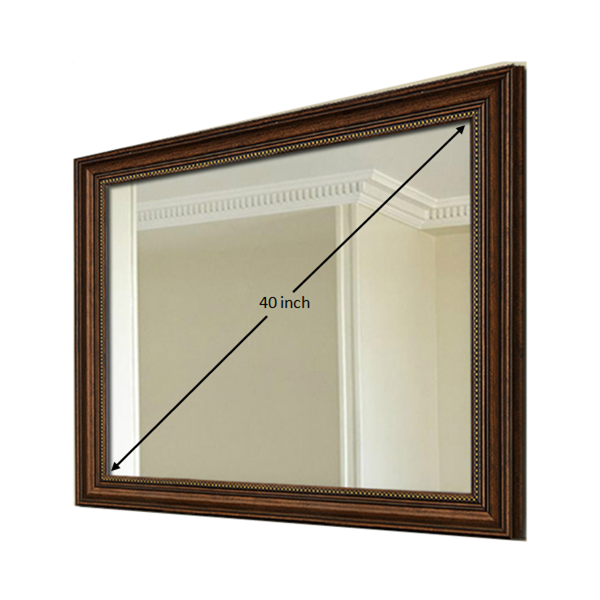 Model: GC-MT400NFI-XXX
Display area: 885.6 × 498.15 mm
Screen Size: 40 inch
Connectivity Technology: HDMI, VGA, USB
Resolution: optional
Refresh Rate: 60 HZ
To view more similar products, please click this link: TV behind mirror.
Contact us for free shipping
Ship out in about 5 days
Overview
Specification
Mechanical Drawing
Overview
The GC-MT400NFI-XXX refers to the mirrored flat-screen TV the screen size of the television is 40 inches. If you need a smaller product, such as 34 inches, 37 inches, and so on, just contact us. We can design and produce products that can meet your applications.
According to the screen size and resolution, there are 2 types of GC-MT400NFI-XXX. The main difference between them is the resolution:1080P and 4K. You can choose the best size and resolution from the following form. If you don't have a specific size requirement, the following 2 types are all suitable for your project.
Size   commonly used resolution        general display area
40"               1920×1080                       885.6 × 498.15 mm
40"               3840×2160                       878.112 × 485.352 mm
Similar to 32 inches, the GC-MT400NFI-XXX also belongs to middle-size television and is suitable for most rooms. Before purchasing such a product, you need to follow their simple steps to confirm everything is right.
The first, according to the screen size and view distance to select the best solution. Second, pay more attention to the color and the style of the frame, then choose the best for your room. This is very important. The right color will make your room look more beautiful. The following is the information on the commonly used 37" mirror TV.
Size   commonly used resolution        general display area
37"               1920×1080                      819.36 × 460.89 mm
Specification
Mechanical Drawing