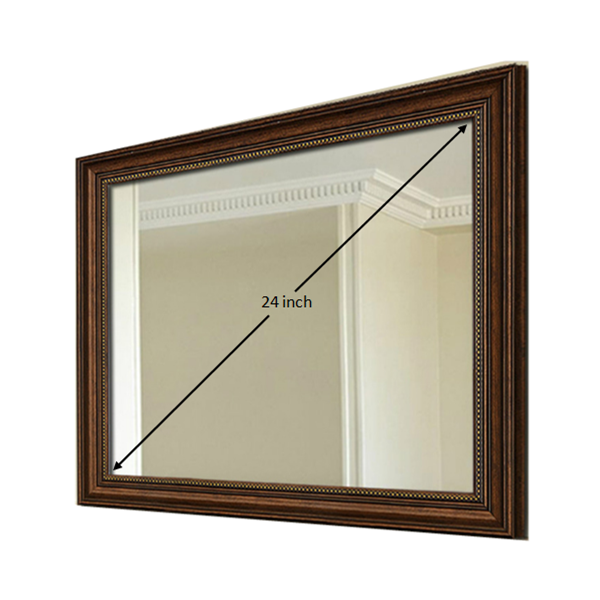 Model: GC-MT240NFI-XXX
Display area: 531.36×298.89 mm
Screen Size: 24-inch
Refresh Rate: 60 HZ
Backlight: LED
Viewing Angle:89/ 89/ 89/ 89
To view more similar products, please click this link: TV mirror.
Contact us for free shipping
Ship out in about 5 days
Overview
Specification
Mechanical Drawing
Overview
The GC-MT240NFI-XXX refers to the mirror television the screen size of the television is 24 inches. If you need a smaller mirror TV, such as 20 inches, 21 inches, and so on, just contact us. We can design and produce products that can meet your applications. According to the screen size, there are 4 types of GC-MT240NFI-XXX. You can choose the best size and resolution from the following form. If you don't have a specific size requirement, the following 4 types are all suitable for your project. We recommend using the 23.8" LCD panel, caused by the 24-inch LCD panel is less and less, and the cost being higher.
Size   commonly used resolution        general display area
23.8"            1920×1080                        527.04 × 296.46 mm
23.8"            3840×2160                       527.04 × 296.46 mm
24"               1920×1080                       531.36 × 298.89 mm
24"               1920×1200                       518.4 × 324 mm
The screen size of the 23.8" panel and 24" panel is almost the same and the 23.8" panel is newer, so the GC-MT240NFI-XXX with 23.8" screen is more popular. Different from the 15" and 19" mirror TV, the dielectric mirror of many 24-inch mirror TVs are the same size as the LCD screen. This is caused by the 24-inch television is large enough.
The GC-MT240NFI-XXX is special, causing the size to be neither too big nor too small. With a particular wall mount, you can rotate the television 360 degrees. When watching TV, rotate the TV horizontally and rotate the TV vertically when you need to use it as a makeup mirror.
Specification
Mechanical Drawing