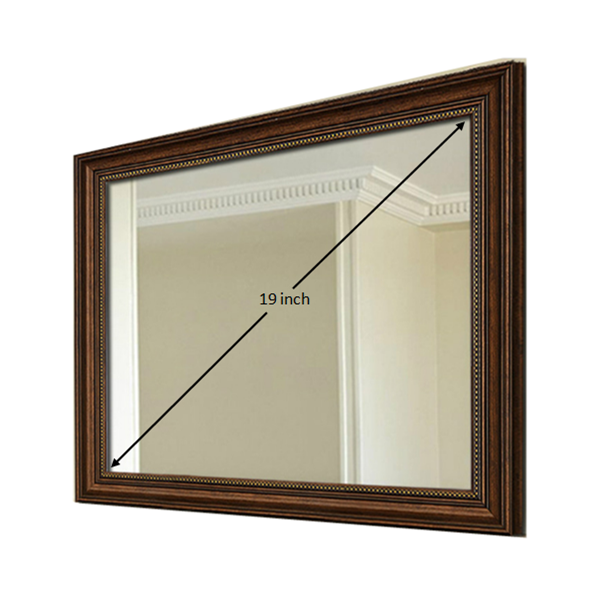 Model: GC-MT190NFI-XXX
Display area: 376.32 × 301.056 mm
Screen Size: 19 inch
Refresh Rate: 60 HZ
Backlight: LED
Viewing Angle:89/ 89/ 89/ 89
To view more similar products, please click this link: mirror TV.
Contact us for free shipping
Ship out in about 5 days
Overview
Specification
Mechanical Drawing
Overview
The GC-MT190NFI-XXX refers to the mirror TVs the screen size of the television is 19 inches. If you need a smaller mirror TV, such as a 16-inch, 17-inch, and so on, just contact us. We can design and produce products that can meet your applications. According to the screen size, there are 3 types of GC-MT190NFI-XXX. You can choose the best size and resolution from the following form. If you don't have a specific size requirement, the following 3 types are all suitable for your project and we recommend the 18.5" LCD screen which a resolution is 1920×1080.
Size   commonly used resolution        general display area
18.5"         1366×768                              409.8 × 230.4  mm
18.5"         1920×1080                           409.86 × 230.4 mm
19"            1280×1024                            376.32 × 301.056 mm
The screen size of the 18.5" LCD panel is very similar to the 19". Plenty of 19-inch televisions use the 18.5" LCD panel, caused by the resolution of the 19-inch LCD panel is not as good as 18.5-inch. There are no FHD and 4K 19" LCD panels in the market, so if you like the FHD GC-MT190NFI-XXX, then the 18.5" is your best choice. If you need a 4K mirror TV, then the 19-inch can not meet your requirement.
Compared with the LCD screen, the dielectric mirror of the GC-MT190NFI-XXX is usually bigger. This means that you can just watch TV in some areas in the mirror when it's turned on. So, same with the 15-inch, the GC-MT190NFI-XXX doesn't fit in the bedroom too. It's better to install this product in the bathroom, massage parlor, barber shop, and other places.
Specification
Mechanical Drawing