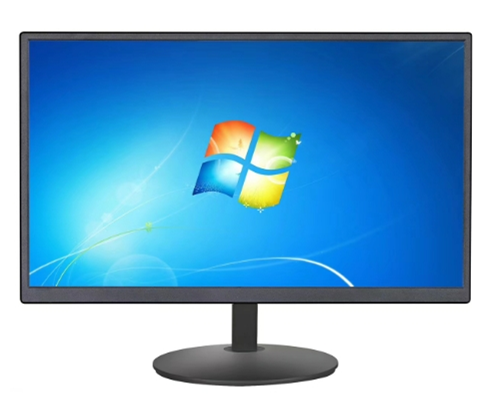 FHD 24 inch TV with narrow bezel
Model: GC-T236BHB
Screen Size: 23.6 inch
Resolution: 1920 x 1080
Refresh Rate: 60 HZ
Backlight: LED
Screen Ratio: 16:9
Viewing Angle:89/ 89/ 89/ 89
To view more similar products, please click this link: 24-inch TV.
Contact us for free shipping
Ship out in about 5 days
Overview
Specification
Mechanical Drawing
Overview
Increasingly people in many countries are using solar and other renewable sources of energy. These solar panels are generating dc power, which is stored in batteries. If conventional televisions which use an ac power supply are used, additional inverters will be required. Hence to avoid the additional expense, it is advisable to purchase a GC-T236BHB TV set from GECEY, a manufacturer of affordable and quality television sets. The TV is designed to conform to power efficiency norms worldwide and has a low power consumption so that the user will save money in power expenses.
The GC-T236BHB television has a LED display size specified as 23.6 inches diagonally. The width of the television is 521.28 mm and the height of the display is 293.22 mm. The TV has a black color stand, which can be placed on any flat surface. The display resolution of 1920X1080p ensures that the viewer will watch high-quality images, videos. The display viewing angle is 89/89/89/89 which is more than most of the other TV sets available. The aspect ratio of 16:9 and refresh rate of 60 Hz are similar to other televisions available in the market.
The TV set has been programmed to display video and audio signals from a wide range of sources that comply with the ATSC and the latest generation of DVB technology. Users can connect inputs from analog and digital sources like VGA, CVBS (three in number), USB, PC audio, RF, and the standard HDMI found in almost all televisions. Three-watt speakers and a connector for earphones are also provided. The TV set can be easily and conveniently installed in any place by following the instructions provided in the user manual, no technical expertise is required. The TV does not use any infrared signals, which often attract flies. GECEY is offering a warranty of one year on this affordable and elegant television set, so users are assured of quality. It is advisable to check the technical specifications depending on the signal source available.
Specification
Mechanical Drawing