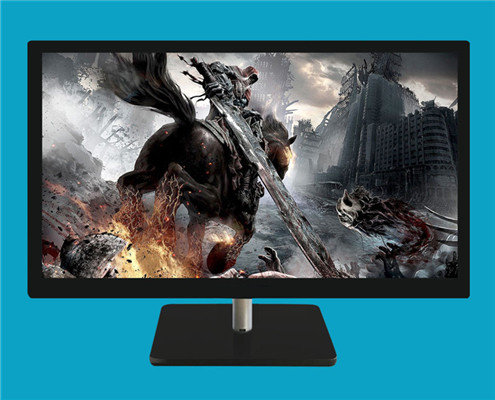 Model: GC-T240BHB
Screen Size: 24 inch
Resolution: 1920 x 1080
Refresh Rate: 60 HZ
Backlight: LED
Screen Ratio: 16:9
Viewing Angle:89/ 89/ 89/ 89
To view more similar products, please click this link: 24-inch smart TV.
Contact us for free shipping
Ship out in about 5 days
Overview
Specification
Mechanical Drawing
Overview
The GC-T240BHB television is designed for a power input of 12 V DC, it needs an external power adapter. The tv is designed for high energy efficiency and low power consumption, helping the user to save money, and is environmentally friendly.
The GC-T240BHB has a display of size 24 inches diagonally, with a width of 531.36 mm and a height of 298.89 mm. The display has a resolution of 1920 X 1080P and a refresh rate of 60 Hz. The backlight is of LED type and brightness is specified as 250 cd/m². The viewing angle for the display is 89/89/89/89. The display ratio is similar to other televisions at 16:9. The television screen is designed to emit lesser radiation than most other TVs. The settings of the TV can be adjusted to a number of languages like English, Spanish, French and Korean, depending on the requirement of the user.
The TV is designed to process broadcast signals complying with the television standards in various countries like second-generation DVB and ATSC. The user can connect input signals from different devices and sources to the television set depending on his conveniences like PC, set-top box, and antenna. The input ports for video signals are HDMI, USB, VGA, and three CVBS inputs. There is a provision for connecting an RF input, PC audio, and USB input. Earphones can be used to hear the audio clearly, and there are speakers available with a three-watt output each. A warranty of one year is offered on this TV set, and it can be easily installed at any place. More comprehensive information is available in the specifications.
Specification
Mechanical Drawing