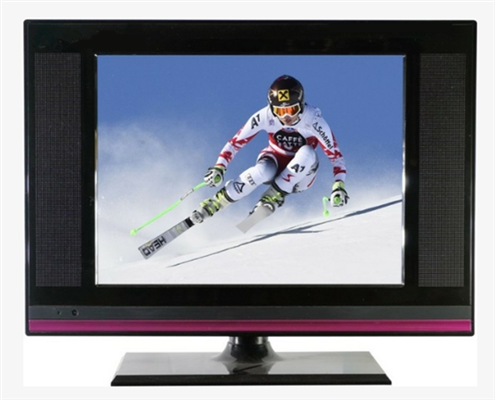 Model: GC-T150BNB
Screen Size: 15 inch
Resolution: 1024 x 768
Refresh Rate: 60 HZ
Backlight: LED
Screen Ratio: 4:3
Viewing Angle:80/ 80/ 70/ 80
To view more similar products, please click this link: 15-inch TV.
Contact us for free shipping
Ship out in about 5 days
Overview
Specification
Mechanical Drawing
Overview
The GC-T150BNB comes with a display area of 304.1 x 228 mm, which is quite nice for a 15-inch screen. Its screen ratio of 4:3 makes it better for watching TV rather than movies, but you can always adjust the settings for watching your favorite movies in it. With HDMI, VGA, and USB connectivity technologies, you can connect any TV box or similar device, so you'll be able to use it to play all your new games from your Xbox, PlayStation, or similar with no lag. You can also connect it to your laptop to enjoy other TV services like Netflix or Prime Video from Amazon.
With a screen resolution of 1024 x 768, it doesn't stray too far from other more expensive devices, so you'll get the same viewing experience for a much cheaper price. Its refresh rate of 60 Hz allows for better performance for gaming and watching movies where you need a fast response from your TV. This 15-inch TV is safe even for children, with low radiation levels emitted. Its features won't make you spend a lot on your electric bill either: it is environment-friendly and helps you save electricity and, as a result, money. So, even though you'll be saving money by purchasing a TV from GECEY instead of a more expensive brand, you'll also save money on your bills, which we know is always a good thing coming from electronic appliances.
With a brightness of 450cd/m², you'll have a mind-blowing experience with all graphics: all the colors will be enhanced with support for PAL, NTSC, and SECAM color systems. This TV can support resolutions up to 1024 x 768 at 60Hz, which will offer you an amazing experience with anything you'd like to watch in it – from TV shows to games, and movies, we can assure you the GC-T150BNB will have an excellent performance that will leave you in awe.
Specification
Mechanical Drawing