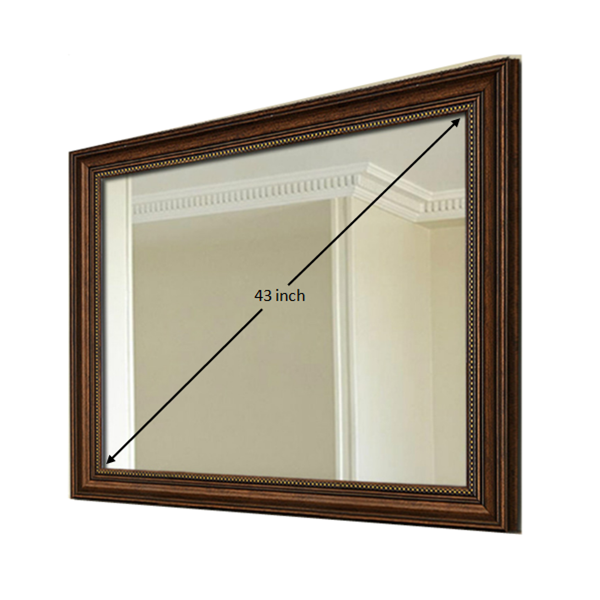 Model: GC-MT430NFI-XXX
Display area: 940.896 × 529.254 mm
Screen Size: 43 inch
Connectivity Technology: HDMI, VGA, USB
Resolution: optional
Refresh Rate: 60 HZ
To view more similar products, please click this link: TV behind mirror.
Contact us for free shipping
Ship out in about 5 days
Overview
Specification
Mechanical Drawing
Overview
The GC-MT430NFI-XXX refers to the mirror TVs the screen size of the television is 43 inches. If you need a smaller product, such as 42 inches and so on, just contact us. We can design and produce products that can meet your applications.
According to the screen size and resolution, there are 2 types of GC-MT430NFI-XXX. The main difference between them is the resolution:1920×1080(1080P) and 3840×2160(4K). You can choose the best size and resolution from the following form. If you don't have a specific size requirement, the following 2 types are all suitable for your project.
Size   commonly used resolution        general display area
43"               1920×1080                    940.896 × 529.254 mm
43"               3840×2160                    941.184 × 529.416 mm
The screen size of 42" LCD panels is very similar to the 43". In the past, LCD panel manufacturers produced plenty of 42" LCD panels, but with the development of technology, the 43" LCD panel gradually replaced 42". This is caused by the cost of 43" being lower.
The 43" is more popular and there are lots of 43-inch 4K LCD panels in the market, but the 42-inch mirror TV is still available. The following are the main resolutions and display area of 42-inch mirror TV.
Size   commonly used resolution        general display area
42"               1920×1080                     930.24 × 523.26 mm
42"              3840×2160                     919.296 × 517.104 mm
Specification
Mechanical Drawing