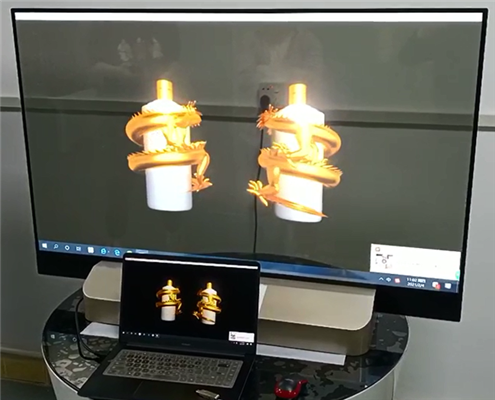 Desktop Transparent OLED Touch Screen Display
Model: GC-MTO550B0
Screen size: 55 inch, 1920 x 1080
Function: compouter monitor
Touch screen: PCAP or IR
Interface: HDMI, USB
View more similar products, please click this link: transparent touch screen OLED display.
Contact us for free shipping
Ship out in about 5 days
Overview
Specification
Mechanical Drawing
Overview
The desktop transparent OLED touchscreen display is GECEY's top-grade 55-inch transparent OLED computer display with a touch screen. The type of touch screen is a capacitive touch screen. You need to use the HDMI cable to connect it to the computer. In the use or handling process, there are many things to pay attention to. For details, please read the transparent OLED screen page.
Specification
Mechanical Drawing
Fill out the form below and we will contact you as soon as possible!