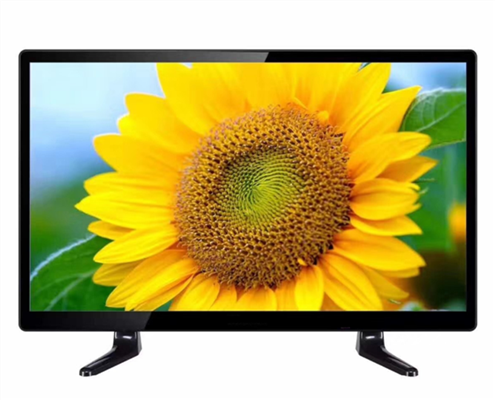 Model: GC-T185BHA
Screen Size: 18.5 inch
Resolution: 1920 x 1080
Refresh Rate: 60 HZ
Backlight: LED
Screen Ratio: 16:9
Viewing Angle:89/ 89/ 89/ 89
To view more similar products, please click this link: 19-inch TV.
Contact us for free shipping
Ship out in about 5 days
Overview
Specification
Mechanical Drawing
Overview
The GC-T185BHA Television (TV) from GECEY is designed for homes, offices, and other premises where a TV is required for entertainment and to get the latest information. This television has a screen size of 18.5 inches and a display of size 409.8 mm X 230.4 mm. The screen ratio of the television is 16:9 and has a brightness of 350 Cd per square meter. The viewing angle of the television is 89 degrees in all directions. The refresh rate is 60 Hz and the television has an LED-backlit. The television has multiple connectivity options like USB, HDMI, and VGA depending on the inputs available.
The television requires one power supply which is rated at 12 V DC, In addition to the provision for the HDMI, USB, and VGA input from the rear side, there is also a connector for PC audio, CVBS on the right and left side, RF and Earphone. There are two speakers with an output of 3 W and an impedance of 4 ohms. The television is designed for low radiation, making it ideal for health-conscious individuals. The television has a very rugged design and will not get damaged easily. The manufacturer is offering a warranty of one year on the TV set. The user can choose from different languages like English, French, and Spanish.
The television set is compatible with the latest version of the digital video broadcasting standards terrestrial (DVB-T), accepting, television, digital television, HDMI, and audio inputs. The TV is also compatible with the Advanced Television Systems Committee (ATSC) standards and can accept different types of inputs from a tuner like CVBS, VGA, HDMI, and YUV. The television does not produce any infrared radiation so it does not attract flies. The GC-T185BHA which belongs to 19 inch TV is designed to consume less power, so the user will save money on electricity bills making it Eco friendly.
The TV set frame is black in color, so it will not look dirty quickly. This TV set has two legs so that it can be placed on a flat surface. One of the advantages of the TV set is that it can be mounted on the wall easily if required to save space, especially for those who are living in small flats. The television set can be easily installed without any prior experience using the information provided in the user manual.
Specification
Mechanical Drawing