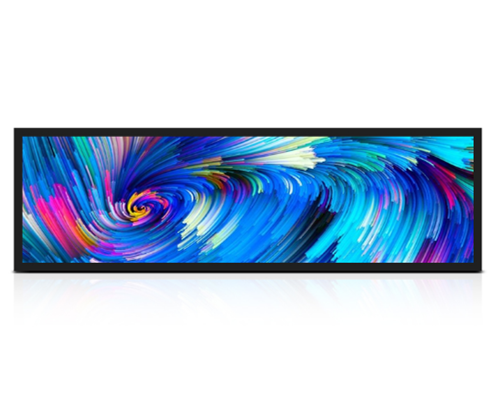 23.1-inch stretched bar LCD display
Model: GC-MSB231A0
Screen size: 23.1 inch
Screen direction: horizontal
Function: compouter monitor
Interface: HDMI
View more similar products, please click this link: stretched bar.
Contact us for free shipping
Ship out in about 5 days
Overview
Specification
Mechanical Drawing
Overview
GC-MSB231A0 is GECEY's 23.1-inch bar monitor. The display area of its screen is about 585.6*48.19mm and the resolution is 1920 x 158. The mounting method of GC-MSB231A0 is custom. It can be open-framed, panel-mounted, wall-mounted, and so on. The detail mount method depends on your application.
You can send your requirements to us, then we will make the right product for you. The color of the frame of GC-MSB231A0 is also custom. It can be black, white, and so on. Black and white are the most commonly used color.
Specification
Mechanical Drawing